IELTS EXAM
IELTS, the International English Language Testing System, is the world's most popular English language proficiency test, conducted to assess the language ability of the candidates. IELTS is jointly owned by British Council, IDP Australia and Cambridge English Language Assessment.
More than 10,000 organizations globally trust IELTS in countries like Australia, Canada, Ireland, New Zealand, the UK, the USA. IELTS is a fixed, valid and well-grounded test to provide a real-life experience to communicate in English. More than 2 million people a year take the test.
Want to Prepare for IELTS? Book a Free Consultation.
IELTS SCORE IS REQUIRED FOR VARIOUS POPULAR COLLEGES
IELTS is available in: Academic – for people applying for higher education or professional registration who either want to study or practice in an English speaking environment. The IELTS General Training test is for those who are going to English speaking countries for secondary education, gain work experience or training programs. IELTS tests the four language skills – listening, reading, writing and speaking. It uses a score band between 1 and 9. Most of the universities requires IELTS score of 6 or 7. They may also demand a minimum score in each of the 4 sections.



Full 2
Nanyang Technical University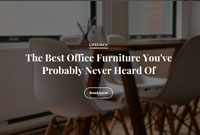 Full 3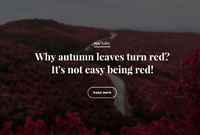 Full 1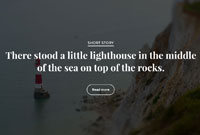 MORE THEN 5 LAKH INDIAN STUDENTS WENT TO STUDY ABROAD IN 2018
| | |
| --- | --- |
| Section | Duraion |
| Listening (There are 4 sections and 40 questions) | 30 minutes |
| Reading (There are 3 sections and 40 questions) | 60 minutes |
| Writing (There are 2 tasks only) | 60 minutes |
| Speaking ( Direct interviews with task to talk on some topic) | 11 to 14 minutes |
EXAM
FEES
IELTS EXAM
Rs 11,800
Re-marking Charges of Test

Rs. 8,850 ( For IDP)

Rs. 6,500 (For BC)

Request for Transfer of Test Dates
Rs. 2,950
Additional TRF postage charges per TRF
Rs. 250/- (including Service Tax) to send it via airmail.
Rs. 1250/-(including Service Tax) to international destination via courier.
Frequently Asked Questions
How long is an IELTS score valid?
An IELTS Test Report Form (TRF) is valid for two (2) years.
How can I register for the IELTS test?
You can register for the IELTS test online, in-person or by completing a IELTS application form..
How soon can a candidate re-sit the test?
A candidate may re-sit the IELTS test at any time..
Can I pay for the test fee by cheque or cash?
No. Payment of the test fee by cheque or cash is NOT acceptable. You should never pay cash to anybody towards payment of your IELTS test fee. If you do so, you will do it at your own risk and cost..
What happens if a candidate is unable to appear for the test?
In the event a registered candidate fails to appear for their IELTS test, the candidate is deemed an absentee and a refund will not be applicable..
MORE THEN 5 LAKH INDIAN STUDENTS WENT TO STUDY ABROAD IN 2018