SAT EXAM
The SAT is an entrance exam widely used by most colleges and universities for admission in the United States. It was introduced in 1926, owned and governed by the College Board, a non-profitable
corporation in the United States of America. It is multiple-choice, pencil-and-paper test, administered on behalf of the College Board by the Educational Testing Service. The test is intended to evaluate a
student's readiness for college. The SAT is typically taken by high school juniors and seniors. It also measures how well the test takers analyze and solve problems—skills they learned in school that they
will require in college.
Want to Prepare for IELTS? Book a Free Consultation.
SAT SCORE IS REQUIRED FOR VARIOUS POPULAR COLLEGES
SAT consists of three major sections: Critical Reading, Mathematics, and Writing. Each section of the SAT is scored on a 200 to 800 point scale. The SAT is 3 hours long. Scores on the SAT range from 400 to 1600, combining test results from two 800-point sections: mathematics, and critical reading and writing. Scores are based on the number of questions answered correctly.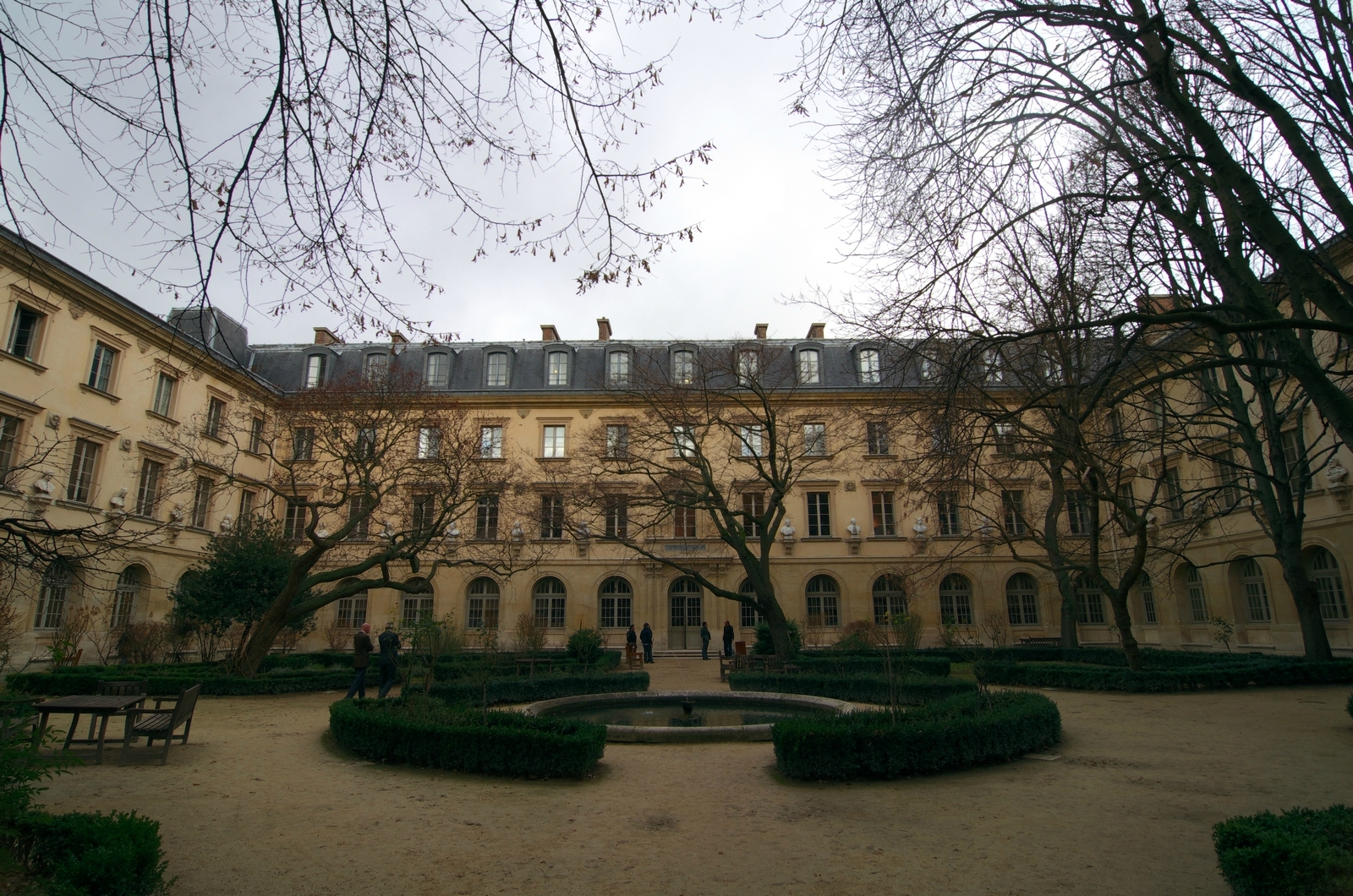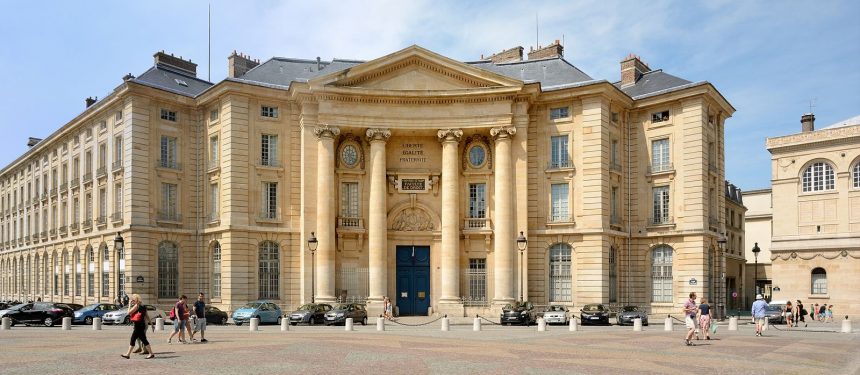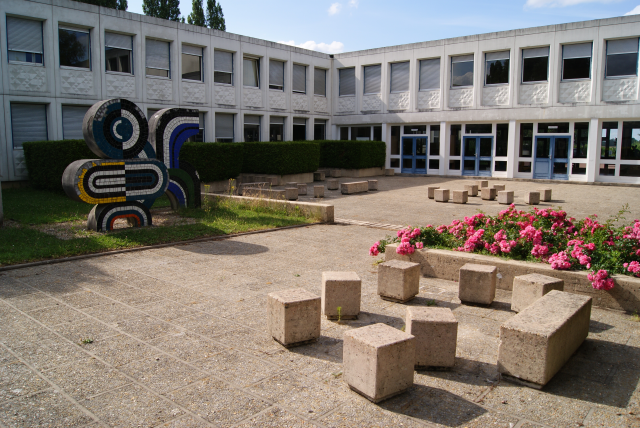 Image Slider 1
Pantheon Sorbonne University
MORE THEN 5 LAKH INDIAN STUDENTS WENT TO STUDY ABROAD IN 2018
SAT Test Section
# of Questions and Types
Content
Timing

Evidence-based
reading & writing

Reading
52 standard multiple-choice
Writing
44 standard multiple-choice

Relevant words in context
(Reading, Writing)
Command of evidence
(Reading, Writing)
Expression of ideas
(Writing)
Standard English conventions
(Writing)

100 minutes
Reading
One 65-minute section
Writing
One 35-minute section

Mathematics

45 standard multiple-choice
13 student-produced response

The heart of algebra
Passport to advanced math
Problem solving & data analysis

80 minutes
One 25-minute section (no calculator)
One 55-minute section (calculator allowed)

Essay
(optional)

1 evidence-based essay
50 minutes
One 50-minute essay
Service
More Information
Fee
Exam Fees
(Four registration score reports are available up to nine days after the test date. for free)
$106
Additional score report request
Additional score reports (outside of the above four), or score reports ordered outside of the above time period, are subject to this fee per report.
$11.25
Rush order
Rush reporting sends your score reports by first-class mail or electronically, depending on how each institution receives scores, normally within two business days after your score reporting order has been completed. Colleges may take additional time to retrieve or process your scores once they are received. The standard fee for additional score report requests applies to each score report you wish to include with your order.
$31
Additional reports are $11.25
Scores by phone
Scores by phone are released according to the same schedule as online scores. This service does not send scores to colleges any earlier.To get your score by phone, call Customer Service. You will need your test registration number (printed on your Admission Ticket), your birth date, a credit card number and the card's expiration date.
$15(per call)
Archived (older) scores order
If you want to retrieve old test scores, you should request archived scores. You can request them by phone or mail. The standard fee for additional score report requests applies to each score report you wish to include with your order.
$31
SAT Question-and-Answer Service*
This service provides the test questions from the specified test you took, the correct answers, scoring instructions and a form you can use to order a copy of your answer sheet.
$18
SAT Student Answer Service*
This service provides a list of question types from the specified test you took; whether you answered the question correctly or incorrectly, or omitted the answer; and the level of difficulty.
$13.50
Multiple-choice score verification
Hand score verification is the most rigorous level of score verification. As such, it overrides other forms of score verification. If you order hand score verification, you will no longer see the full My SAT Online Score Report and you will not have access to the Student Answer Service or Question-and-Answer Service for your hand scored answer sheet.When hand scoring of a multiple-choice score is requested, your entire answer sheet will be manually reviewed – you cannot request verification of scores for a single section on the SAT or just one of several SAT Subject Tests taken on the same date.
$55
Essay score verification
This verification determines whether there was an error made in the scanning or processing of the essay scores assigned by essay readers. If an error is found, your adjusted score is automatically reported and your fee is refunded.
$55
Frequently Asked Questions
How much do SAT scores matter?
This question depends on which colleges you are applying to. Some schools weight SAT scores very highly when they are reviewing applications. Others might look at grades and extracurricular activities.
Is there negative marking for wrong answers?
Yes, a fraction of a point is deducted for wrong answers. No negative marking is done in case you skip a question. Points aren't taken away for wrong answers on the math questions where you needed to enter the answer into a grid.
How is the SAT scored?
SAT is scored on a scale of 600-2400, with 200-800 scale for each of Maths, Critical Reading and Writing.
How soon do I get my score?
The scores are available 3 weeks after the exam date.
What is the validity of the SAT® exam?
Your SAT® score will be valid for 5 years from the date the test was taken.
MORE THEN 5 LAKH INDIAN STUDENTS WENT TO STUDY ABROAD IN 2018